This month has had it all. The Olympics, the overturning of Brendan Dassey's conviction, the end of Gawker and the announcement of an incredibly ill advised Lost Boys reboot which I am wholeheartedly against. But in the midst of all of that here is August's roundup of everything you might have missed.
BEST MOVIE
SWALLOWS AND AMAZONS
Soooo goood LINK TO MY REVIEW
HERE
PRETTIEST THING
So I was reading this Vanity Fair article (
HERE
) about Smith and Cult beauty and I fell in love. It's all so gorgeous and kinda weird. Anywho this nail varnish is called Gay Ponies Dancing in the Snow so obviously it's a must!
THANKFUL THOUGHT
OMFG LOOK
THIS HAPPENED!!!
AND THIS
AND THIS
COREY FELDMAN AND PHILLIPPA LOWETHORPE AND SARAH MILLICAN RETWEETED ME AND TWEETED AND RETWEETED ME RESPECTIVELY.THIS IS NOT A DRILL
BONUS PRETTY
I may not be a huge fashion person but I am majorly obsessed this look from Christopher John Rogers first collection. Like an 80's couture space barbie.
the pick of the month is in bold as usual so don't miss it
Pajiba looks at the role of the demogorgan in Stranger Things HERE
W investigates the history of the spoiled rich kid HERE
Racked looks at the Disney store that sells dreams HERE
Goop interviews the prosecutor protecting children HERE
The Establishment defends Courtney Stodden's public Grief HERE
Broadly meets the gay Britney super fan that is living the dream HERE
Lucky Peach pokes around the beach for seaweed HERE
Standard Issue really really cannot stand Ironing and neither can I HERE
The AVclub looks at the tragedy in slow motion that was this reality show HERE
Elle looks at the selfie that united North and South Korean gymnasts HERE
EXTRA EXTRA! because I feel like people should read this now that Brendan Dassey's conviction has been Overturned. it's a really good article looking at false youth imprisonment from Rolling Stone
READ ALL ABOUT IT
HERE
BONUS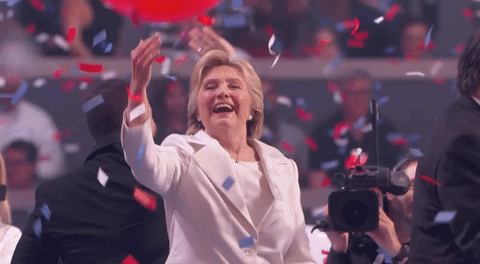 I love a good podcast. I love badass women. So what happens when a badass woman does a podcast? I go beserk for it! Anywho that is whats happened with U.S.A female democratic nominee Hillary Rodham Clinton's new podcast With Her. It's great.
LISTEN
I am obsessed with this new track from Carly Rae Jepsen and Danny L Harle. She is a perfect fit for PC Music and I hope they collaborate again. Because this song is the best fizzy pop I have heard in years.
BLOGGER OF THE MONTH
The lovely Lauren brings us on a food adventure with recipes and food reviews at ELLE BLOGGS. You'll love it.
So thats me folks!! see you all back for September