So last weekend the Frightfest program came out and honestly it's a pretty entertaining programme they have this year.Although only 3 films directed (and co-directed) by women which come on guys thats pathetic! There are a few clangers as you'd expect such as the new dodgy looking Deathnote and Dapper Laughs continuing to spread his 15 seconds of fame thinly is in a film too but anyway I decided to pick out five films that look like they are the ones to go see.
The Vampire One
Eat Local
Dir: Jason Flemyng
Guys the cast to this violent soldiers vs vampires movie is immense. We have a mini Torchwood reunion with Eve Myles and Freema Agyeman as well as Charlie Cox the Daredevil himself. Pair that with the fact that Mckenzie Crook is one of the soldiers this looks like it is going to be a ball. As an aside Mckenzie Crook once played one of the creepiest vampires ever on the sadly unloved show Demons.
The "Psychological get in your head and stay there" One
Freddy/Eddy
Dir: Tini Tullmann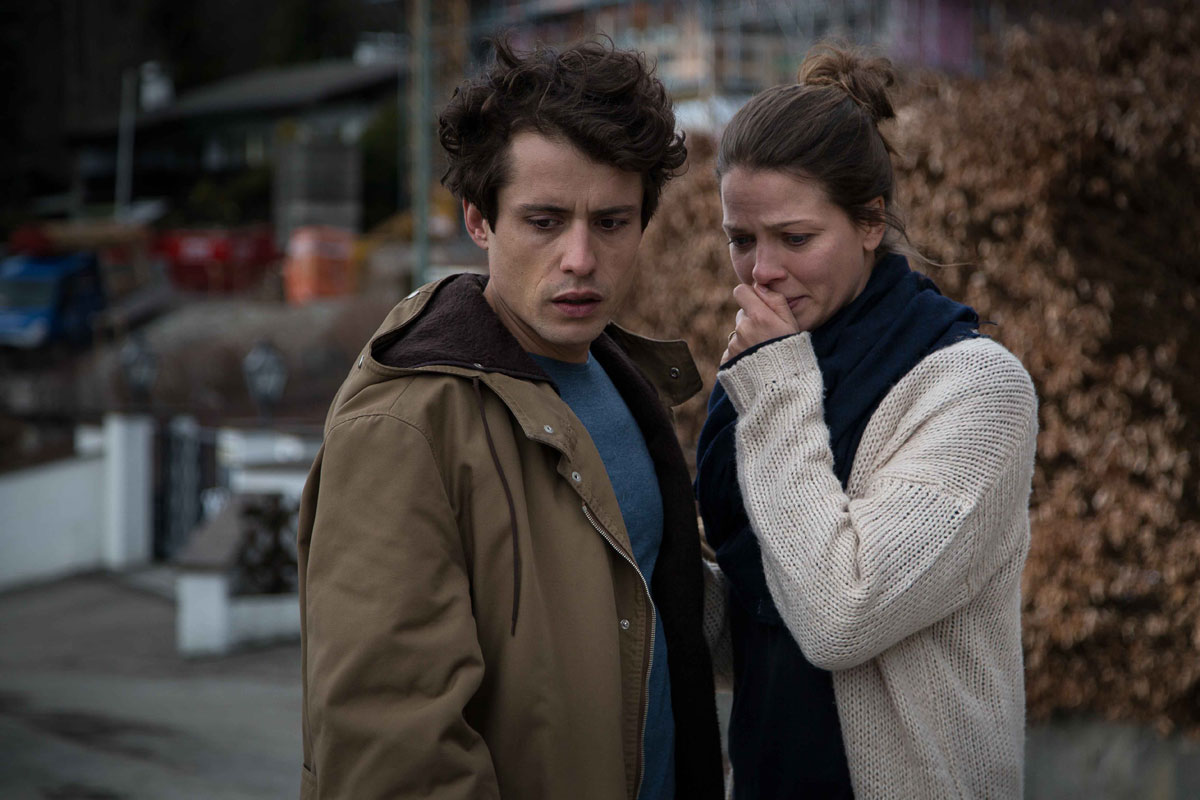 This one looks proper creepy. A man finds out that some one has beaten his wife and everyone thinks it's him because the assailant looks like him and talks like him but it isn't him. It's his thought to be dead twin brother. The whole thing looks like it could get pretty psychologically distressing but also very damn watchable. I am in.
The "this Could be a Bad Plan but you'll watch it anyway" one
Leather Face
Dir: Julien Maury & Alexandre Bustillo
Ooh this could go badly. So damn badly. It's the origin movie for Leatherface which I don't think we need but hey. If it's terrible it'll be a guilty pleasure if it's good well we'll cross that bridge when we get there. I'm very curious about this one and also why its happening but it looks better than the terrible Deathnote adaptation so I'll take it! Although reading the plot it looks so by the numbers that I want it taken note of that i have serious serious doubts that this could work but whatever.
The "protagonist isn't Dead when they should be so stuff will go down" One
Radius
Dir: Caroline Lebreche & Steeve Leonard
In this creepy film our protagonist wakes up from a car crash only to find dead people everywhere. But soon he realises that that everyone dies in a 50 foot radius of him. Until he meets a girl who doesn't die. Then I can only assume that it is going to go down in an entertaining and very creepy way and let's be honest I am into that. So what do we reckon that she is either 1. evil or 2. also dead and either way everyone is screwed over hideously?
The "one actor show" one
The Glass Coffin
Dir: Haritz Zubillaga
I don't know about you but I love a movie where a very small cast have the entire film to themselves. In this case this Spanish movie, Paola Bontempi pretty much has the screen to herself as Amanda, an actress abducted and trapped in her limousine by a mysterious captor. These films really live ad die on their actors performance so we'll see how this goes but it sounds compelling.
So there are my picks guys. What do you all think? Anything that particularly stands out? Are you going this year or are you not a big horror movie person? let me know.
and of course Fright Fest's website is
here