In a time where everything seems to be going wrong it seems only write that two of the galaxies best hero's come back to save the day. That's right guys Bill and Ted are back in a new comic from Boom! Studios and obviously I was gonna pick it up!!!
So first let's start with a recap for those who've forgotten. Bill and Ted are the iconic music obsessed duo from the time travelling comedies Bill and Ted's Excellent Adventure and Bill and Ted's Bogus Journey. They are stupid, failing school and probably the most fun characters in sci-fi to date.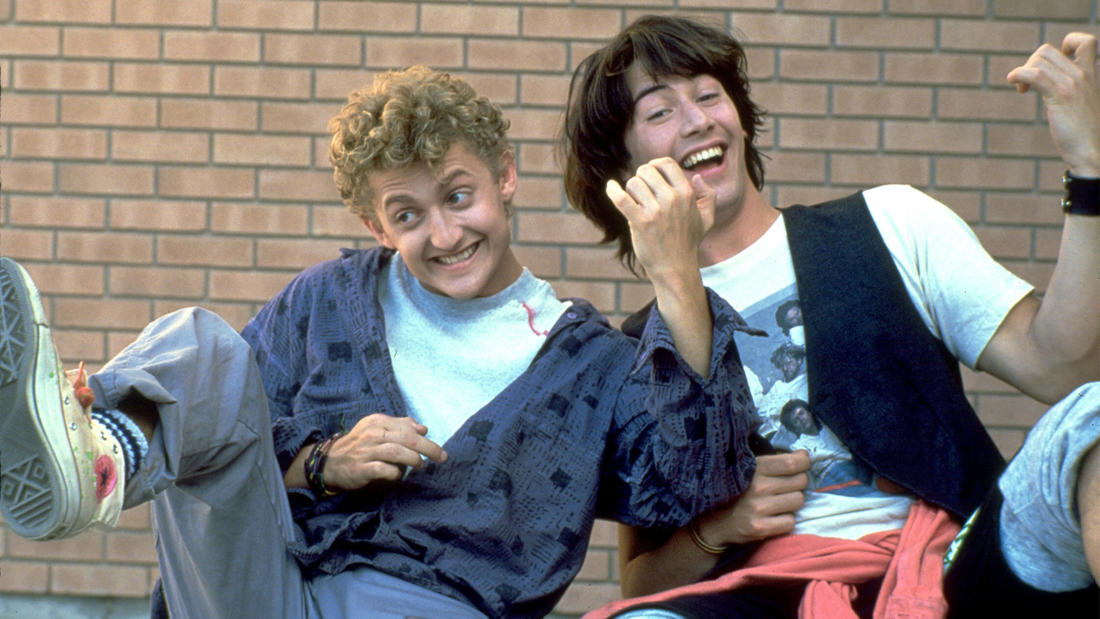 Anyway a few years back Boom did a fabulous series about them but now there is another one and honestly I am very excited for it. Any book that starts with Bram Stoker and our heroes being chased by a pissed off Vlad the Impaler is autmomatically a win in my book.
The story is relatively simple the boys attend a party and then are kidnapped by an alien race for...reasons. The alien race is controlled by evil people but a resistance is happening due to the amazing music of...you guessed Bill and Ted's inspirational band Wyld Stallyns.
As you can imagine this may just be the most fun comic series currently available. It's really great the level of detail is insane. Honestly I don't have much to say other than this may be the pick of the summer to read. It's not dark or gritty just a load of fun with characters you already love. It's most certainly excellent.