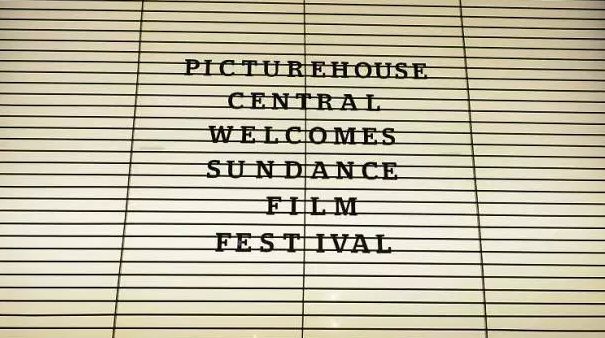 So guys you may remember last year I went to Sundance London and saw the amazing Author: The JT Leroy story (
read my post here
) Well this year the whole circus is coming back to Picture House Central for another year and I so psyched. So here are my top 5 picks from an amazing program!!
So it's an amazing programme although I don't think the docs shine as brightly as last year but who knows I may be proved wrong. As usual just because I've listed these doesn't mean I'm gonna see them and I will probably see only one because the tickets aren't cheap!
Bushwick
Now this sounds brilliant an action movie about a new american civil war by the dudes who did Cooties. Set when Texas is fighting America in the near future Brittany Snow and Dave Bautista are starring and honestly this sounds damn brilliant.

The Incredible Jessica James
See I love Jessica Williams so I'm spotlighting this movie but the synopsis isn't really making me raise my hands to the sun and thank the lord. It seems kinda like a standard rom-com which is really not my scene. In fact there are quite a few rom coms invading sundance this year which eh but Jessica Williams is always a plus.


Marjorie Prime
Now this looks right up my street a sci fi movie about a holographic Jon Hamm. Anyway the plot for this sounds damn amazing. A woman suffering from dementia gets a hologram version of her husband (now deceased) who looks like him when he was younger. It's all about AI and uncomfortable truths and it sounds bizarre and brilliant.
Dina
Here's my documentary pick for this years festival. Dina is a doc about two people with learning disabilities on the way to getting married. It sounds really good and respectful and frankly real portraits of real people with learning disabilities is really important.
A Ghost Story
So this is bound to be the hot ticket for the festival right. Honestly the trailer is damn stunning and I desperately wanna see it. Also the queen of ethereal magic Rooney Mara is in it so obviously I am excited.
Anyone else super excited for Sundance London? What did you all see last year? Let me know guys and hopefully Ill tell you what i went to see thats if the tickets don't sell out first. For more info on Sundance click
here