If you are anything like me you stress out at Christmas over gift giving. SO this year I thought I'd attempt a gift guide to help my fellow festive-ly challenged pals this yule season. I hope you enjoy it as much as I loved making it.
First off I did this at two price points
1. Under a fiver
and
2. Under a tenner.
Secondly I reckon most of these actually all of them are suficently gender neutral enough that they could be given to anyone so feel free to do so.

So let's go onto to the show shall we.
UNDER a FIVER
UNDER a TENNER
From L-R
1.
Blushing cat Mug- Missguided
2.
Slow West-BFI Shop
3.
Zebra Egg cup- Ohh Deer
4.
Twin Peaks Pin- Lazy Oaf
5.
Fleece Snood- Somewhere Nowhere
6.
Goonies Tote- Chicki
7.
Bubbletea kit- The Teashed
8.
Key Kong- Find Me a Gift
9.
Santa Rocket Biscuit Card-Biscuiteers
I hope this hoped you all guys! I f you liked it loads I'll think about doing one next year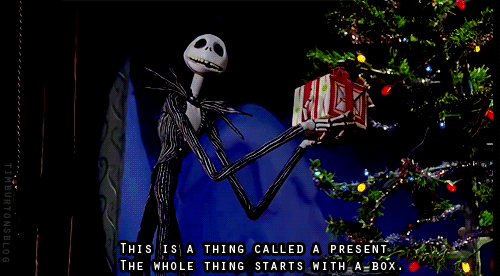 DISCLAIMER. I AM NOT SPONSERED BY OR AFFILIATED WITH ANY OF THE ABOVE COMPANIES. I JUST LIKE COOL SHIT AND WANT TO SHOW IT TO OTHERS