The Emmy's were last night so time to dust off the old awards format and get to business
So here are my Surprises, Stars and Sads!
SURPRISES!!!
These were the ones that threw me for a loop.

Outstanding Supporting Actress in a Drama Series
Dame Maggie Smith
for Downton Abbey
Honestly thought this would go to one of the GOT ladies but nope Dame Maggie snatched it from their hands!!
Outstanding Television Movie
The Abominable Bride
Super surprised this beat Luther and A Very Murray Christmas but super pleased. This has to be one of the best Sherlock episodes in years and the script was witty and clever. Well done!
STARS
The ones that brought their A-Game and won my heart and a shiny gold man

Outsanding Lead Actress in a Limited Series or Movie
Sarah Paulson
for The People VS OJ Simpson
Finally one of the best and most consistent actresses of our time, Sarah Paulson won an Emmy for her part as Marcia Clark. She was amazing.
Outstanding Supporting Actress in a Comedy Series
Kate McKinnon
for SNL
Everyone's favourite Ghostbuster and perfect funny woman won!
All is right in the world!
Outstanding Lead Actor in a Drama
Rami Malek
for Mr Robot
My Queen
Outstanding Lead Actress in a Drama
Tatiana Maslany
for Orphan Black
FINALLY!!!!!!!!!!
SADS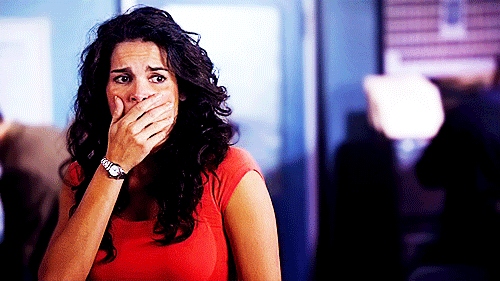 These shows got little to no love which I am really saddened by.
Fargo
The second season for me was not a patch on the first one but still a very very good show. I am very surprised by the lack of love for the show and it's brilliant cast.
AHS Hotel
Really really shocked at the lack of love to AHS Hotel this year. Hotel was tonnes and tonnes better than Freakshow. Hopefully they'll sweep up next year. Although small solace can be found in that American Crime Story it's true crime counterpart did so well and Sarah Paulson (my queen) won for her portrayal of Marcia Clark.
The Night Manager
This one is a real shame as I felt both the show, Hiddleston and Coleman deserved it.I am sad about this one and my Mum's pretty peeved too!
For a full list of winners
CLICK HERE
So that was it for me this year!
Who do you think was snubbed? Who were your faviorite? Tell me in the comments!