So I never meant to end up with a fancasting series on here! But this will be the third. If you were wondering the other two (which have now been really cast)can be found by clicking on the fancast tag.
Anyway it was announced today that X23 may be getting the movie treatment. the genetic female clone of Wolverine X23 is really really cool and this could be awesome so without further a do here are my prospective X23's.
click under the cut for fancasting goodness!
Prospective Claw Wielder number 1.
Crystal Reed
I was never the biggest Teen Wolf girl but Crystal would be a perfect X23. She's a badass and I reckon could kick ass and after being killed off it would be cool to see Crystal get a badass role like this one.
Prospective Claw Wielder number 2
Hailee Steinfeld
it's not a Dinosaur fancast without Ms. Steinfeld! let's face it she is a badass, X23 is a badass. The twain must meet!!!
Prospective Claw Wielder number 3
Janel Parrish
After being the scheming and brilliant Mona in PLL this girl made my list so quickly. Much like her co-star the super talented Sasha Piertese (who I love and still love in the brilliant Inherent Vice) needs a big movie to propel her up in the world. Well Janel this is your movie! Congrats!
Prospective Claw Wielder number 4
Ashley Rikards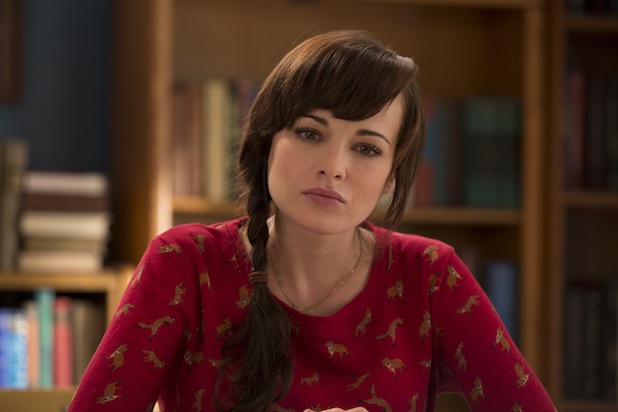 Ashley is criminally under used in everything she does. Awkward got dull and she was badass in AHS and she was only in it for a minute. Give this girl the movie and it will go nuclear I know it. Plus she has the best grumpy face this side of Jeremy Renner.
Prospective Claw Wielder number 5
Georgie Henley
If you are wondering where you saw her she started off as the littlest sister in the Narnia movies now she is all grown up and ready to kick some ass. She has a real Saorise Ronan in Hanna quality that would make her perfect for the young and feral X23.
Alice Englert 6
Alice has to be one of the most talented actresses around at the moment. she is haunting in Ginger and Rosa and was a highpoint in the excellent Jonathan strange and Mr Norell. She could kick ass in this role and it would be super cool to see her get a second chance after the abominable Beautiful Creatures.
WILDCARD
Sarah Sutherland
Sarah is a bit of a wildcard for this she was fantastic in Innocence, is in lauded comedy Veep and was in the heartbreaking Chronic. I reckon given the chance she would kick ass as X23 and it would be cool for this movie to launch her more mainstream.
I can't pick any further than this though!!!
So who do you think? Any of my picks? Who would you fancast as X23 let me know in the comics below!!!