So it's Christmas and that means Christmas holidays. That means children re at home. I have a little brother so it means I have to look after him. Which means one thing, THROW ON NETFLIX!!!
So here are 3 perfect films to chuck on that both you and kids will love that aren't just kids films!.
Mission Impossible: Ghost Protocol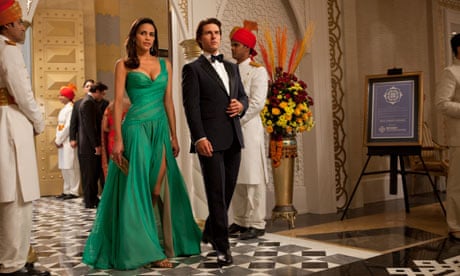 Arguably the one of the best in the franchise. It's fun, gripping and just all round brilliant. Don't miss the scene involving a break out in a Russian prison, it's perfect. Brad Bird is such a talent.
Super 8
perfect movie. JJ Abrams does a great job good to watch pre- Star Wars!!!!!
The Young and Prodigious T.S Spivet
A perfectly quirky family film. One not to miss
So there you are. I just filled your baby sitting time! you are more than welcome!!!