So this weeks Wierdo Wednesday is pretty Halloween themed!!! It's one of my top five vampires, David from The Lost Boys.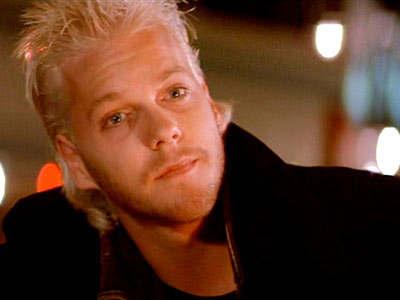 Who?:
David
Where is he from?:
The Lost Boys (1987)
IMDB
Who plays him?
Keifer Sutherland
Why is he amazing?:
David is an interesting one. He's one of the big bad in the film yet he isn't by the same token. In fact he is one of the many victims of Max. He's definitely the most interesting vampire of the lot though when you first see him on the carousel you can't take your eyes off him. he is stunning.