Decent Dads on screen are pretty darn tricky to find. In fact for this particular list I had to look around because I noticed something most of the dads in TV are all awful (Mr Franklin from Franklin and Bash, John Winchester etc etc etc etc). So here are 5 vaguely non awful dads (and guardians). HAPPY FATHERS DAY
TURK
Played by: Donald Faison
Probably getting on this list for becoming a dad during the series, lets face it Turk was already a fave. Only he definitely got better with age and when his daughter came along it was awesome. Also this moment
DILL PENDERGHAST
Played by: Stanley Tucci
I just love Dads that are weirdly supportive. If I had room on this list George from Suburgatory would also be here but seeing as both Dill and George are pretty much the same character I thought I'd just include Dill.
AIDAN BLOOM
Played by: Zach Braff
One day people will stop underestimating Zach Braff ok because I think he is supremely talented but thats not my point. In this movie Aidan (Braff) realises that his dream might just not work, he tutors his kids and puts himself through the ringer and the end is such a lovely payoff that he deserves to be here.
BOBBY SINGER
Played by: Jim Beaver
Whilst not the Winchester's real dad (there real dad is awful btw) Bobby is one of the best dads to them ever. He looks after them and loves them like there his own and that makes him incredibly important. He is just amazing and what happens to him makes me cry.
DAEDALUS
Played by: Robert Lindsay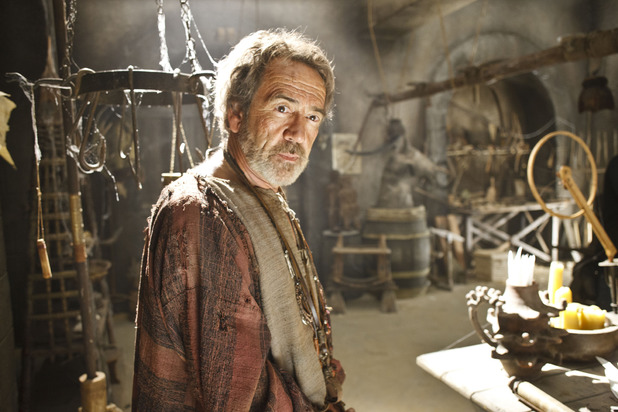 As we have already found out I just have a lot of feelings for Atlantis right now. Because Daedelus starts up as grumpy old bloke friend of Pythagoras but then slowly comes back to being a dad who missed his son and just loved company. I could cry right now. But anyway Daedalus's scene where he helps Icarus save his friends he condemned to save his dad is heartbreakingly brilliant.
So here we have it 5 non bad dads.
HAPPY FATHERS DAY